Johannes Mochayedi (director)


Johannes has been teaching yoga for the last 16 years and has been the Director of the Dance of Life Yoga studio since 2009. He has studied a variety of styles including Iyengar, Ashtanga, Hatha, Power Flow (Vinyasa) and Bikram. His versatility and experience is reflected in his ability to create inspirational and dynamic classes with solid foundation. In supporting safe practice while also challenging growth and development, Johannes focuses on attention to detail, precise alignment and effective use of the breath. He can be contacted at info@yogadanceoflife.com or 0438 832 000.
Jo Windred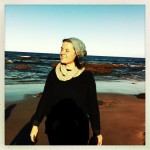 Jo Windred's yoga journey began in 1990 when she discovered Iyengar yoga, and diversified in 1993 when she started practicing with Eugenie Knox at Dance of Life. Three years later Jo was teaching there herself after an intensive apprenticeship, as well as studying at the Sivananda Ashram in Kerala, India. Still teaching at Dance of Life on a Sunday night, Jo's dynamic asana classes are "meditation in motion", followed by the deeply healing and illuminating practice of Yoga Nidra. Jo's heartfelt classes cultivate a sense of mental and emotional wellbeing, emphasising the joy of the practice. Continuously deepening her understanding and practice of yoga, Jo has spent the last 3 years studying Integral yoga and philosophy with Channa Dassanayaka and putting yoga into practice off the mat raising her three children.
Elizabeth Bell

Elizabeth Bell has been teaching and practising yoga for over 30 years. By nature curious and playful, she values yoga for its inherent qualities of peacefulness, strength and steadiness.
Her breath-led vinyasa classes flow with vigour, music and gentleness – the gifts of yoga. Over the years she has studied with cosmologists Maggie Nimmo and Eugenie Knox and in the inspired system of Vanda Scaravelli through Diane Long in Rome; she has spent time with Swami Satyananda in India and from Sivananda she received her certificate to teach. For the last 6 years has studied Patanjali's yoga sutras with the Mohans and is currently half way through Ganesh Mohan's Yoga Therapy course. Thankfully, learning never ends! Check out Elizabeth's Ovarian Temple on her website www.yogayourway.com.au
Joanna Carroll
Dancer/choreographer/pilates and yoga teacher is also a qualified teacher of visual arts and sculpture. She has a graduate diploma in Movement and Dance with additional studies in Classical Ballet and contemporary dance forms.
Nina Alfers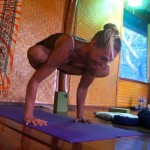 Nina comes from a background of martial arts and yoga and practices as a massage therapist. She has studied Sociology, Philosophy and Psychology and practiced as a counsellor for some years before embracing her other healing capacities. She is based in Melbourne, Australia, and often travels to SE Asia to broaden her knowledge and to facilitate yoga workshops, immersions and teacher trainings.Her teaching is centred on practices that use breath and intention to engage your yoga confidently beyond the mat. Applying techniques which involve playful asana, pranayama, meditation, visualisation and lots of fun, she focuses on balancing strength and intention with flexibility and growth in self-awareness and self-exploration. The aim is enhanced alertness and appreciation of both mind and body. Nina's classes are versatile and detailed, enabling you to thoroughly explore postures and deepen your knowledge of your body's needs and abilities. In this way, you become self-aware, strong and mindful – great conditions for a healthier life.
Nina is involved with teacher trainings at Jungleyoga.net and inspired in her arm balances by Larry Schultz' Rocket. Meet Nina on Facebook or check out her website www.svastha-yoga.com. You can find out about her massages here or contact her on 0438 538079 for a massage treatment.
Felicity Steel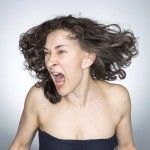 The mainstay of her class is Ashtanga, but is respectful and inquiring into yoga and its many disciplines. She has practiced Ashtanga consistently for 15 years and spent time in India studying with Sri K Pattabhi Jois. To Quote the man himself "Do your practice and all is coming" Her classes work on form, mind concentration and flow, also some technical examination of poses to expand self reliance and attention to our actions….all our actions. "Through the practice of yoga, we gradually improve our capacity to concentrate, our self-reliance, our health, our relationships, in fact, all that we do." T.K.V. Desikachar
Meet Felicity on Facebook
Bryan Rogers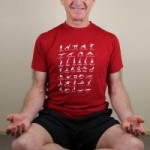 Bryan has over 40 years' experience in practising yoga. He carried out his Iyengar teacher training with Martin Jackson in Sydney the late 1970s and ran a yoga school in Christchurch New Zealand in the early 1980s for five years. He trained with Mr Iyengar in 1983, 1987 and 2012. He is again going to Pune in June and July 2014 (with his partner Felicity). He has over 30 years' experience in teaching yoga. Bryan also has teaching qualifications in Qigong, Taiqi and Wushu. So he understands these other disciplines extensively. Bryan has a firm grasp of the Patanjali's Yoga Sutras and has carried out extensive studies in the Krishnamacarya tradition looking at TKV Desikachar, Pattabhi Jois, Srivatsa Ramaswami and AG Mohan.
Bryan is dedicated to helping students improve and overcome issues in their practise. He understands the importance of breath in quieting the mind, the importance of the Yamas and the Niyamas and the concepts expounded by Patanjali around Kriya Yoga (Tapas, Svadhyaya and Isvarapranidhana).
His classes emphasise alignment and address issues – either existing or potential – in a positive way. They also build confidence and help the student obtain what they need from yoga. He is a dedicated practitioner of Pranayama and incorporates this anga into most of his classes. Asanas are largely about reducing the Rajas (as well as keeping the body fit, aligned, healthy and strong) and Pranayama reduces the Tamas. Ultimately these practises (Tapas) lead to a quiet and clear (Sattvic) mind and on to Dharana, Dhyana and Samadhi. The ultimate goal of yoga is freedom or Kaivalya.
Bryan believes this is the real reason to be practising yoga.
Renata Smenda
Renata began practising Iyengar yoga more than 30 years ago, whilst studying dance. During her career as a dancer, which took her to many countries, she continued to learn and advance her yoga practice working with a variety of teachers. Arriving in New York in 1999 she got to experience Vinyasa yoga. It resonated with her immediately. The classes involve movement which is synchronized to the breath. The poses are connected together in a smooth motion, becoming like a dance.  It wasn't long before she was teaching her first class.
Renatas classes could be described as dynamic yet gentle. Progressing through differing sequences her class caters to a wide range of levels. Safely, she builds up the students' bodies toward final more challenging poses. And though her classes are serious there is always an element of play about them.
Melanie Robinson
Melanie has been practising Hatha Yoga for 17 years. She completed her first 400 hour teacher training in WA in 2002, holds a Graduate Diploma in Yoga for Birth (Anahata Giri, 2014), and is currently continuing her journey as teacher and practitioner by training in the Iyengar Yoga method. Originally a classical cellist, Melanie combines her deep knowledge of Yoga with supplementary training in counseling and crisis care, meditation and mind-body therapies. A mother herself, she loves to share Yoga with women and families during the pre- and postnatal times.
Jessie Oshodi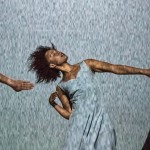 Jessie is a performer and teacher with a background in contemporary dance and classical ballet. She has a Bachelor of Dance Performance and has worked professionally as a dancer since 2012. In her daily practice Jessie works with the body's natural ability to change and transform, drawing from yoga, pilates and dance.
Eugenie (Maheswari) Knox founded the Dance of Life Yoga Studio in 1974.
Like us on Facebook to stay informed.