Kirtan
Next Kirtan is Saturday 7 March 6.30-8pm
---
New Classes
We now offer Lunchtime classes on Mondays and Fridays 12.30-1.30!
---
 Regular Yoga Workshops
Contact Nina if you're interested in attending, or if you have specific workshop topics you'd like see addressed.
You can find and join the Facebook group here.
Upcoming:
Sunday, Feb 16th: Effort and Ease
On Feb 16 we'll work on the cultivation of balance. How to listen and respond, playfully interchange effort with ease and find gracefulness for practice.
Common tools are breath, bandhas and moving with intention with the aim to create more space for exploration and responsiveness to our bodies in physical and energetic engagement.
Time: 12pm
Location: Dance of Life, Fitzroy
All practitioners, all experiences welcome
Feel free to join the Facebook event.

---
Sound shower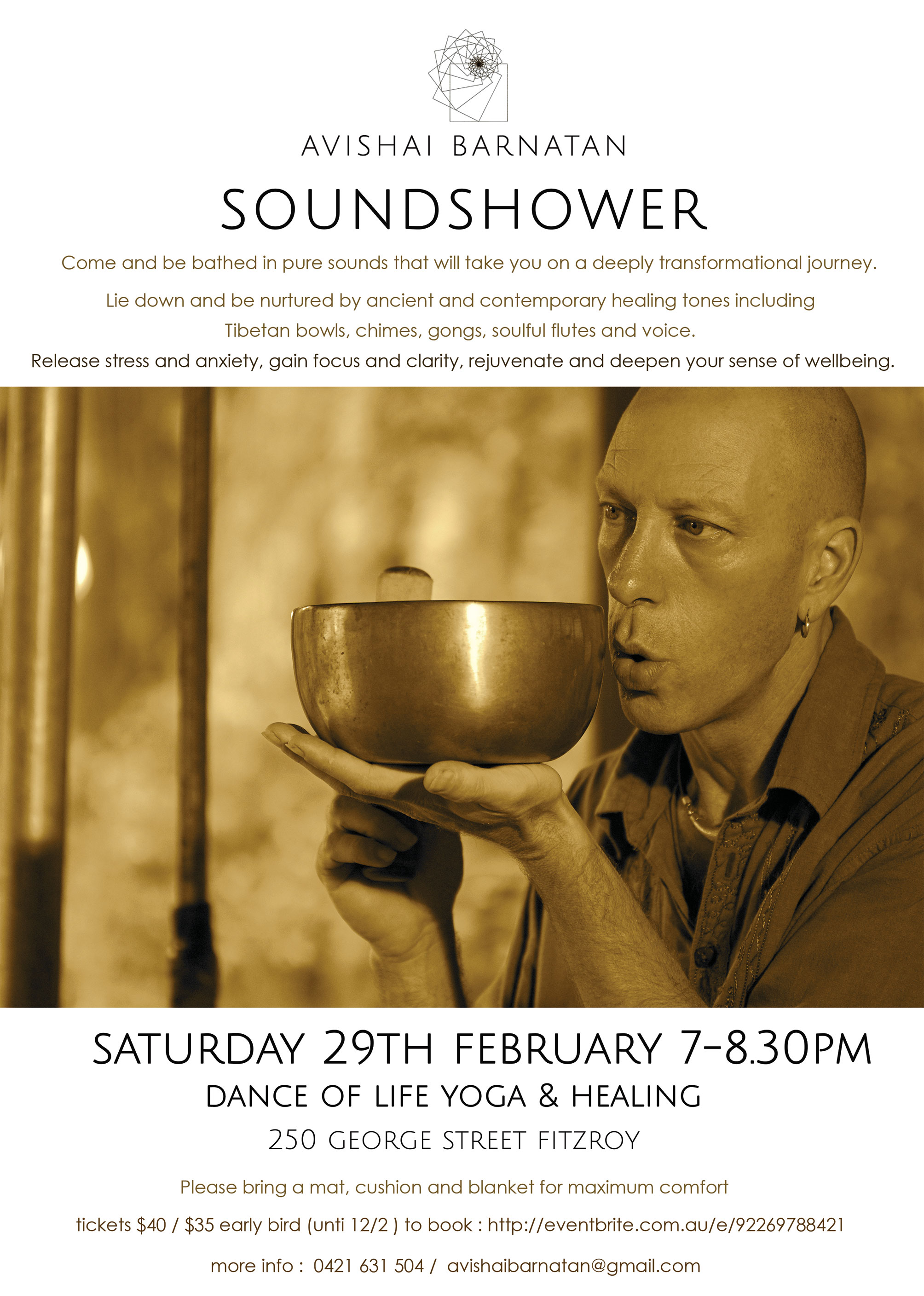 ---
Easter retreat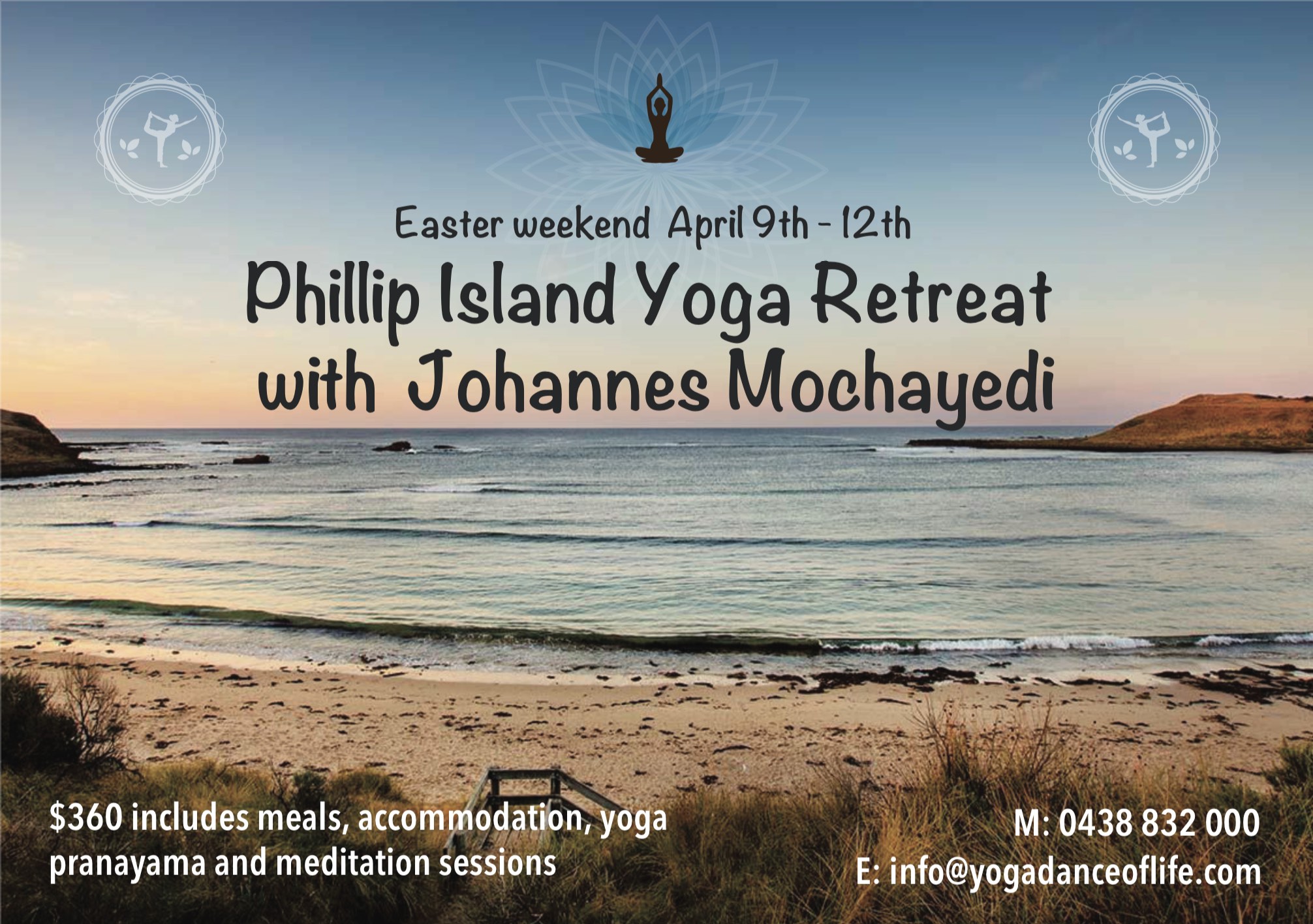 ---
Yoga Therapy with Bryan
When: By appointment only
Offered by: Bryan Rogers. Contact Bryan Rogers on +61 429 413 049 or bryan@innocentgenerous.com.au for an appointment
Where: Private sessions for people at the DOL studio and from his home in West Heidelberg.
Cost: $50 per session.
Most of our current health problems are caused by stress and wrong lifestyle or attitudinal habits. Yoga Therapy endeavours to get to the root of these issues by relaxation, breath work, simple structured exercises, herbs, diet, meditation, sound and lifestyle changes that you can implement for yourself with help from Bryan.
Yoga Therapy can help with physical problems associated with the back, shoulders, neck, hips and knees. It is also useful in depression and anxiety.

---
Double Dip at DOL
Wednesdays, Thursdays and Fridays are double dip days!
Come to…
…Wednesdays 5:15pm and the 7:30pm class is free
… Thursdays 7am  and the 5:30pm class is free
…Fridays  7:30am and the 10am class is free
---